Installation
ArcGIS Requirements
The plugin requires ArcGIS Pro version 2.4 or higher.
Install
The plugin can be installed here. Once installed, the toolbar will be visible in ArcGIS Pro.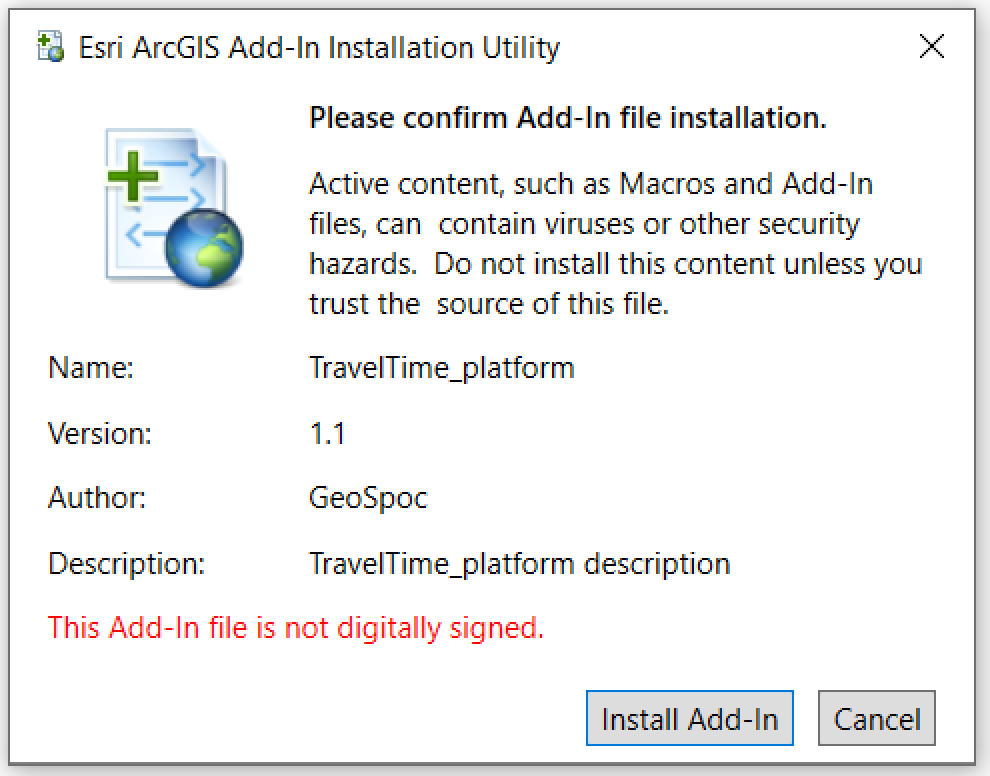 After installation, the toolbar will show a splash screen. You can prevent it from showing again by checking the 'Don't show again' checkbox.
API Access
The plugin provides access to the TravelTime API, and therefore requires an API key.
To get a free key, click the 'Show Settings' icon in the TravelTime toolbar, then select 'Get a free API key'. Alternatively sign up for an ArcGIS TravelTime account here.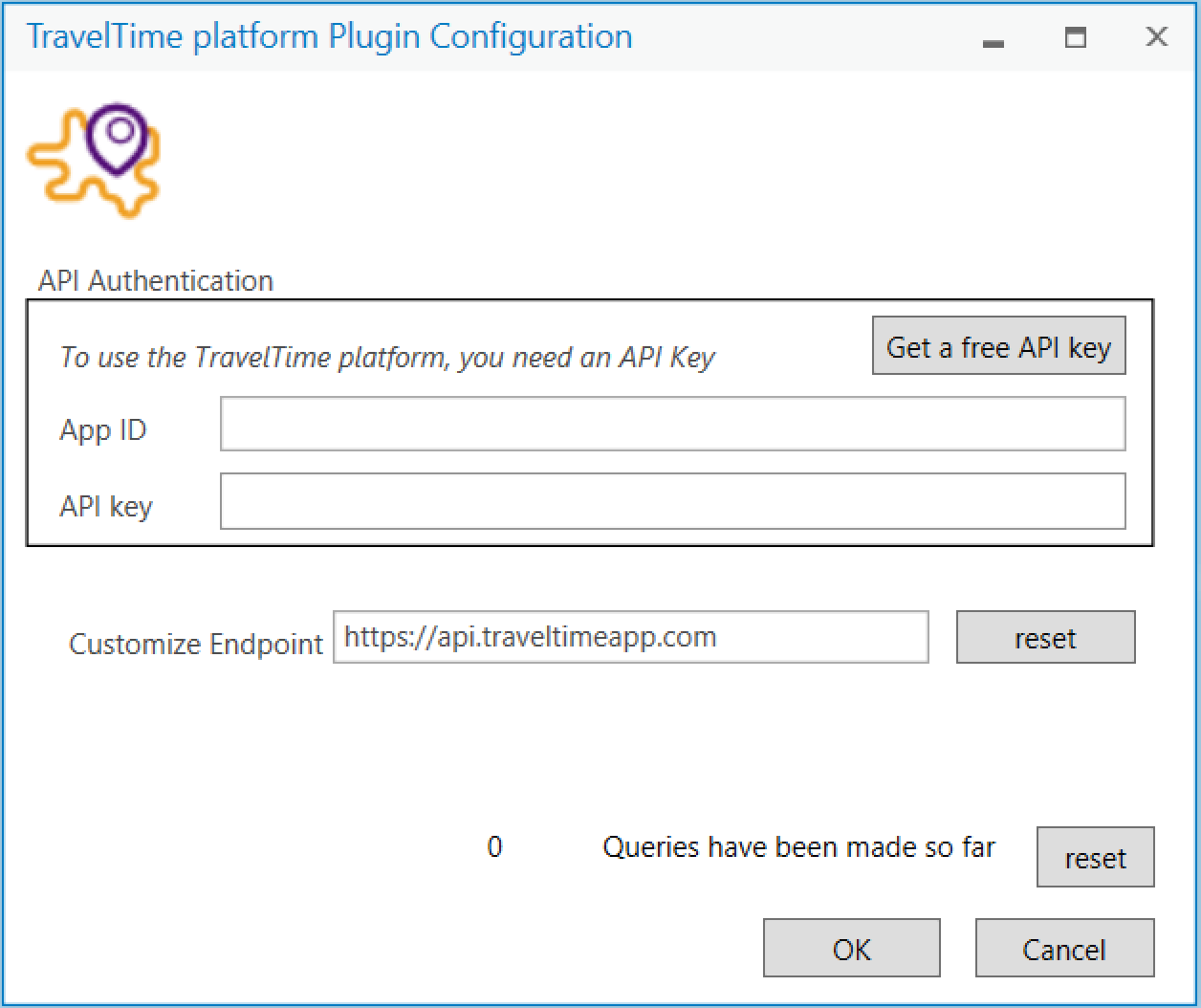 API Limit
The free API key is for testing purposes only and is valid for 2 weeks from the point of first use. It is limited to 10 requests per day. If you exceed this limit, you will receive an error like below:

To enquire about licensing a full API key for commercial purposes, please contact us at sales@traveltime.com