Overview
ArcGIS Requirements
The plugin requires ArcGIS Pro version 2.4 or higher.
Install
There are currently two versions of the TravelTime add-in that support different versions of ArcGIS Pro.
Click the link below that applies to the version of Pro that you are running. Once installed, the TravelTime toolbar will be visible in ArcGIS.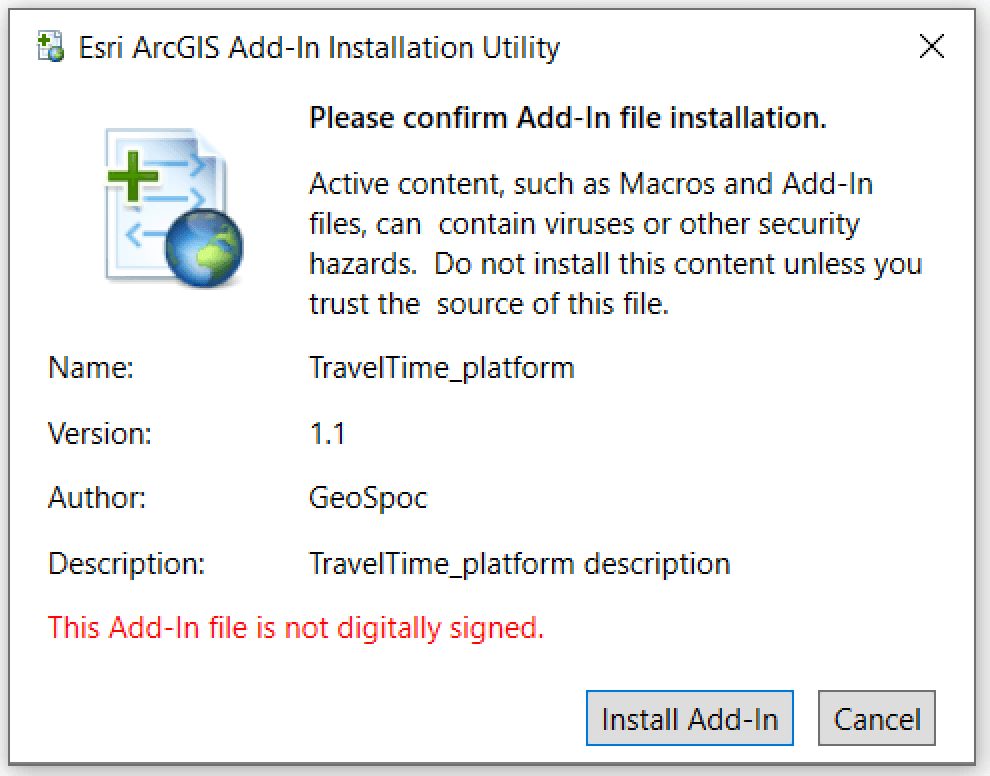 Pro versions 2.x - install add-in The plugin can be installed here
Pro versions 3.x - install add-in The plugin can be installed here
If you have previously installed the TravelTime add-in and are looking to reinstall the latest version, we recommend opening the relevant link above in a private/incognito window.
API Access
The plugin provides access to the TravelTime API, and therefore requires an API key.
To get a free key, click the Show Settings icon in the TravelTime toolbar, then select Get a free API key. Alternatively sign up for an ArcGIS TravelTime account here.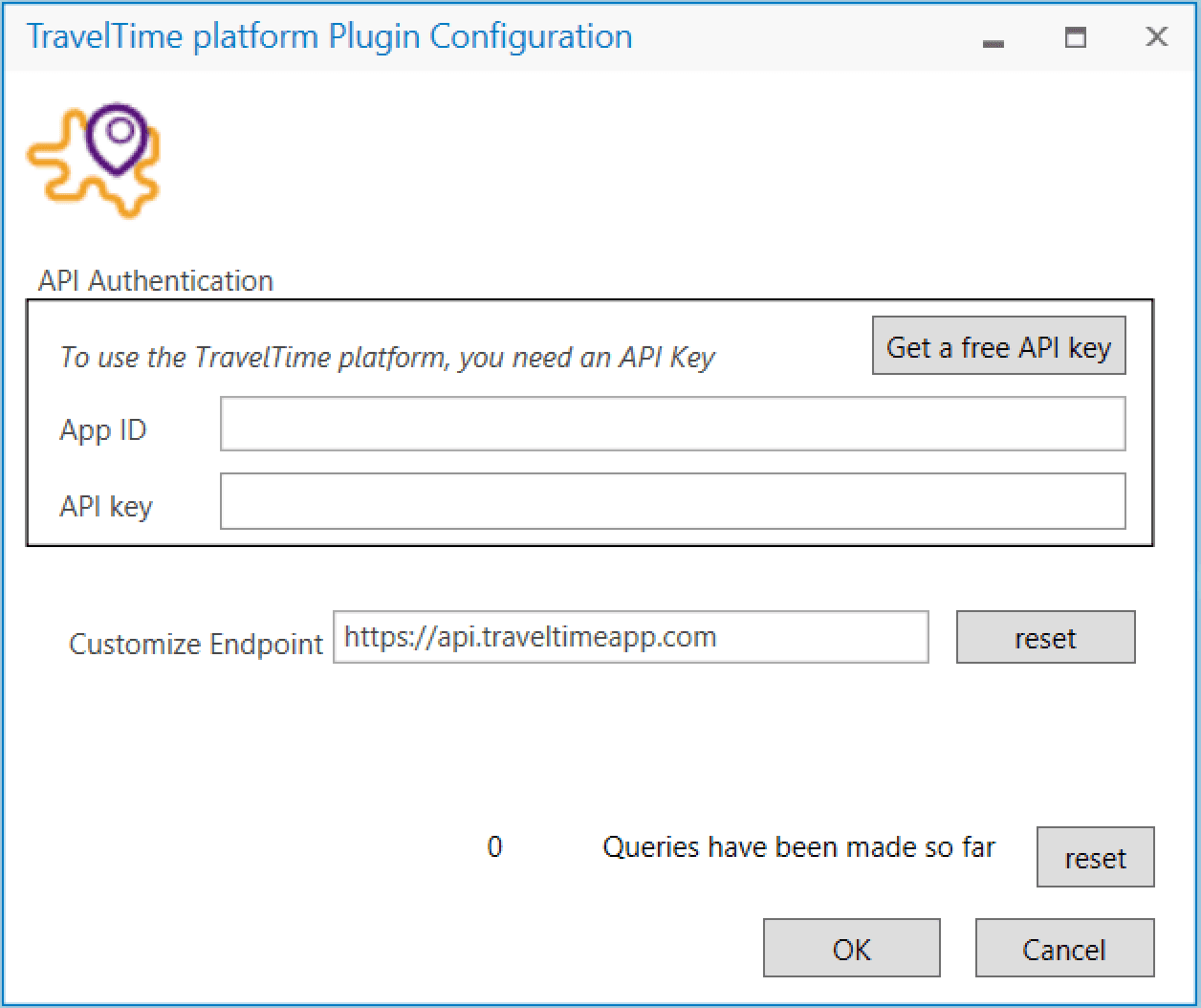 API Limit
How much you are able to use the plugin depends on what API plan you are on, and how many hits can be used per minute on your plan. If you go above your limit you will receive errors and any analysis will not complete successfully.
To find out what plan you are currently on, you can log in to your TravelTime account here. You can also upgrade your plan from your account dashboard.